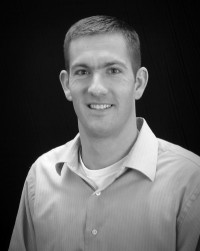 Pastor Kevin Scott
has been in full-time ministry since 1994.  He has a Masters of Divinity (M. Div.) degree and graduated with honors from Trinity Evangelical Divinity School in Deerfield, Illinois. He is the founding pastor and lead pastor of The Stream, a church he started in 2002 in Las Vegas, Nevada.  Pastor Kevin is ordained and licensed to perform weddings, and primarily serves the greater Las Vegas area.  He has also performed several ceremonies in other parts of the United States and even internationally. Pastor Kevin has been a pastoral counselor at Renewing Life Center since January of 2007, and has extensive experience in pre-marital and marital counseling. Over the course of Pastor Kevin's ministry, he has performed numerous weddings and has counseled hundreds of couples. Pastor Kevin has been married for almost twenty years and has three children.
Follow Pastor Kevin Weddings on Facebook and Twitter!
Read all of our wedding reviews on our
Pastor Kevin Weddings
Storefront at
Here's an article about a wedding Pastor Kevin did for Henry and Chandra!
Here's an article about "The World's Toughest Couple" who were married by Pastor Kevin!